Author: Sozon Smith
Author Bio: Sozon is a minister at St Matthews Church in Manly. Previously a fashion designer, she fell into ministry by complete fluke — though she comes from a long line of evangelists and missionaries, so should probably have known, but fought against it for years!
Reflection
Click the image below to watch the video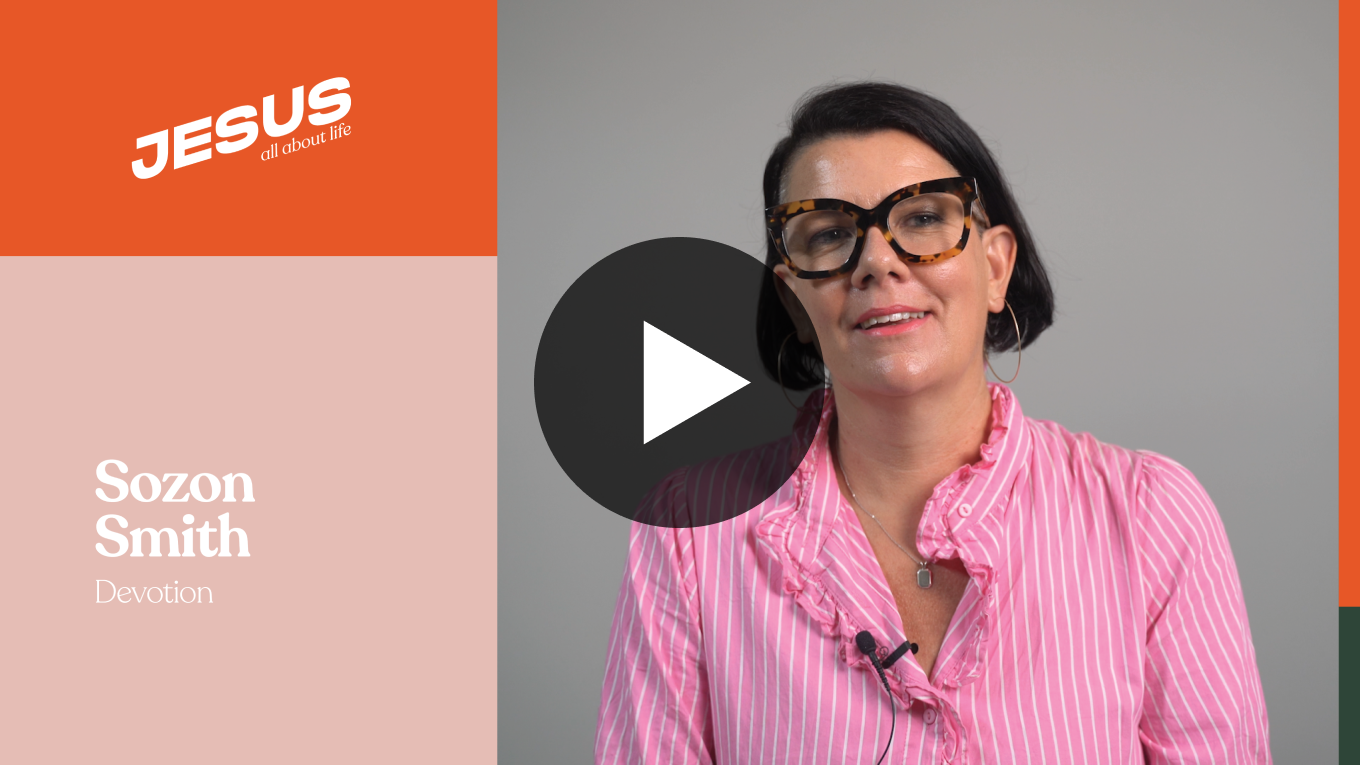 What does this mean? How does this change things? When 'the kindness and love of God' appears in your life?
These are such dense and rich little verses, because they explain the inner workings of the greatest act of love in all of history in detail. Let's read again (allow me to paraphrase a bit) –
"When the kindness and love of God appears in your life, he saves you! Listen – not because of good and righteous things that you have done, nope! But because of his mercy. How does he save you? He saves you through the washing of rebirth and renewal by the Holy Spirit."
Let me read a little bit further – This Holy Spirit, it says, he doesn't sprinkle it on you as a bit of an afterthought. He does not hold back, no, the God we worship is a prodigal God – he lavishes us with his love, and verse 6 says that he pours out His Holy spirit on us generously through Jesus Christ our saviour.
In this passage the word sozo – which in English translates to salvation or 'saved' – as it appears here in verse 5, is actually the origin of my name, Sozon. But this word in the original Greek is so much more than simply 'saved'. The same word means more than that, it also means healing. So, when the kindness and love of God appears, he comes not just to save us, but to heal us – it is literally a healing and saving act that sets us free from both physical danger and the effects of sin. An act of love to make us well and save us from death, as verse 7 goes on to say, 'so that, having been justified by his grace, we might become heirs having the hope of eternal life.'
Has the kindness and love of God showed up in your life? Have you received it? Have you let the kindness in? And if you have, how has it changed you? Are you letting the kindness and love do its work in you?
In the lead up to Easter this year, I am changing my wake-up alarm text to Titus 3:4-5 (do you know how to do that? If not, ask a youngster or tech savvy person in your life) and I am committing to memorising it this Easter, so that I can stop each day and again marvel at this great gift I have freely received and give thanks. Who's with me?
Prayer
Lord Jesus, we want to thank you for showing up in our lives. We want to thank you for loving us first, for loving us lavishly and completely before we knew you. Jesus, would you help us to live lives worthy of your love and mercy and your great gift of salvation? We love you Lord, and we cannot wait to be with you for eternity.  Amen