Author Name: Priyan (Max) Jeganathan
Author Bio: Max Jeganathan is Senior Research Fellow with the Centre for Public Christianity (CPX). A former lawyer and political and policy adviser, Max now speaks and writes on the intersection between faith, economics, culture and moral reasoning. He lives in Sydney with his wife Fiona and their three young children.
Reflection
Click the image below to watch the video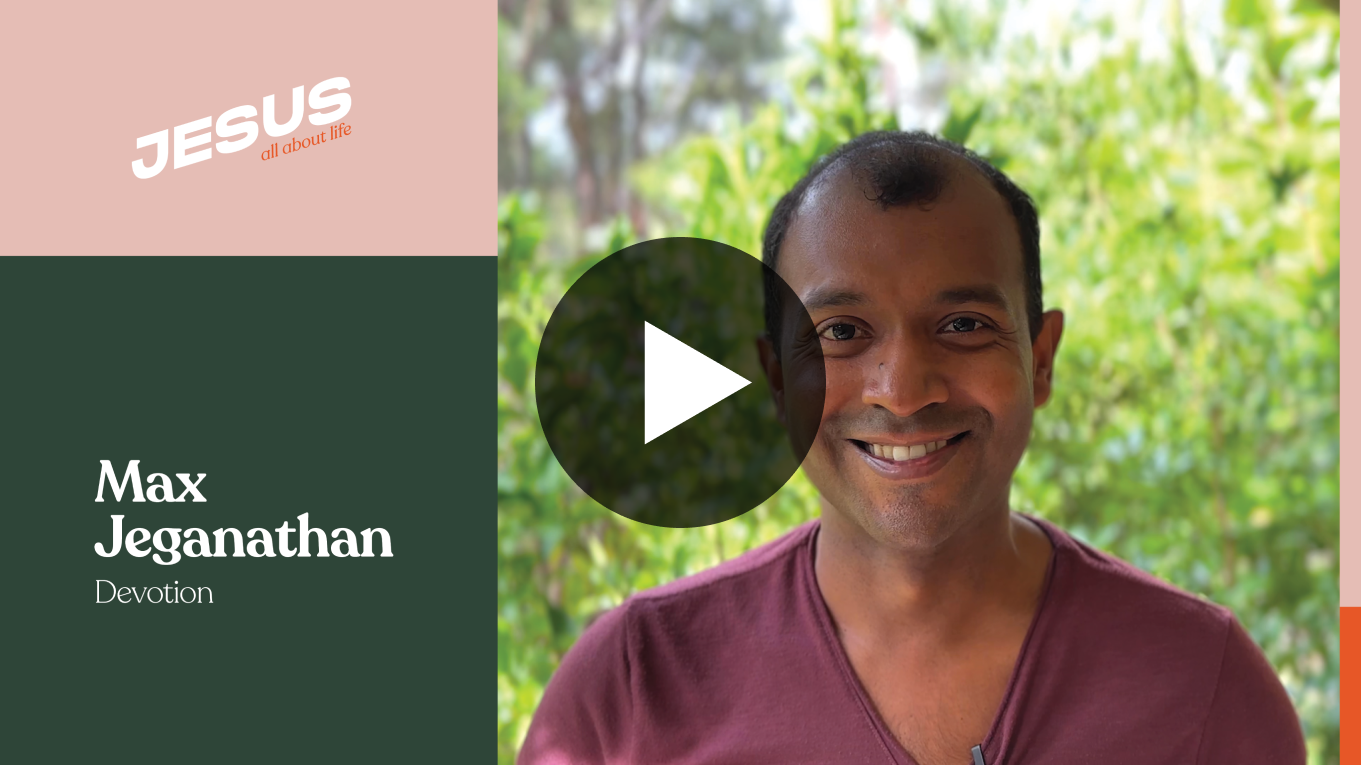 Two things are dazzlingly apparent from Marilynne Robinson's award-winning novel, Gilead: Our insufficiency to the world and the world's insufficiency to us.
When we look inside ourselves and we look at the world around us, we see, sadly, that these words hold true. It doesn't matter how hard we try, there's always something that doesn't feel quite right in us and there's always plenty that doesn't feel quite right with our world.
Yet today's prevailing cultural message continues to be that our identity begins with what we achieve and how we make ourselves feel. Today's passage turns all of that upside-down. God promises us that if anyone is in Christ, they are a new creation. The old has gone and the new is here!
This newness of life, this fresh start, this new identity we are all offered doesn't begin with our own effort. It's anchored relationally. It begins with a relationship with Jesus. That's the pathway to becoming a new creation. Not from anything we do from within, but from God's grace and goodness from without. And through this relationship, we have the promise of a new and wonderful life. Being indwelt by the Holy Spirit of Jesus himself — through whom we have strength and comfort in suffering, an eternal future with no more brokenness, and a pathway to love people well and to live joyfully.
It's all made possible through Jesus. Our brokenness and the world's brokenness is a cry — not for improvement — but for rescue and redemption. Through the promise of relationship with Jesus, God offers us the newness we long for — the invitation to become a new creation in him, through him and for him. Let's remember that and take hold of that anew this year.
Prayer
Heavenly Father, thank you for your life-changing and grave-opening offer of relationship with you, through which we may become a new creation — through the Cross of Jesus. Help us to take hold of our relationship with Jesus with a newness of hope and joy and to be indwelt afresh by your Holy Spirit. Amen.